Written by Abigail Ryan
Rafting overnight trips are a combination of camping, rafting, delicious meals, games, and making memories with new and old friends all on a beautiful riverside spot. With good preparation and a solid check list your overnight trip will go smoothly and you won't have to have a single worry. Here is a list of what to bring for your next overnight rafting excursion.
Location, Location, Location
Most important thing that determines what to pack for your trip is where you will be staying at. Whether you are camping out in the desert or surrounded by a wooded forest, whatever you wear can make or break your experience. Stick with light layers and synthetic quick drying materials and comfortable shoes like Chaco's for during your rafting and sneakers or lightweight hiking shoes for after at the campsite.
Personal items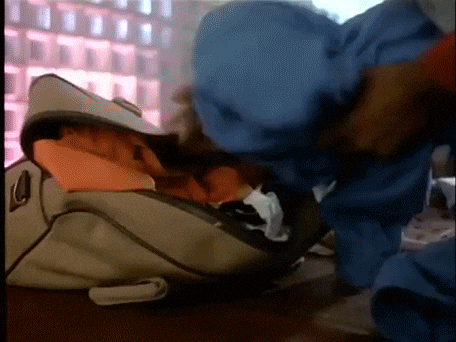 For packing personal and toiletries items it will totally be up to your preference but there are some recommended items. Moisturizer is key with added SPF to keep you protected. Lip balm, insect spray, sunglasses, and a hat are also extra items that will keep you protected from the sun/environment. Make sure to absolutely pack any medications that will be needed for staying overnight anywhere.
Food/Beverages
If you are traveling with a rafting company, most food and drinks will be provided. Let your guide or fellow campers know if you have any dietary restrictions, you can bring some of your own snacks if you like. If you're looking to enjoy some beer or wine after your rafting, we recommend no bottles. Cans and boxed wine work perfect. A reusable water bottle that is not plastic is also great so you can attach it in the raft.
Planning your own overnight
If you are planning to take part in your own overnight trip that isn't through a rafting company, there are some extra things to check off. Your own tent, sleeping bag, are number one. All of your food you want to cook and water. Make sure to bring your own trash bags and waterproof duffel bags to travel with or a dry bag to bring in the raft for all your belongings.
Key items to never forget
Comfortable clothing and shoes. Layers are important, rain jackets and warm clothing at night for the evening chilly weather. Personal hygiene items you would want as well as a sleeping bag, towel, portable phone charger, reusable water bottles, flashlights.
Whether it is a 1 night and 1 day stay or a 10-day overnight raft trip, what you bring for your rafting adventure will vary a little but make to pack the necessities listed above. Packing right and smart will ensure you will have an unforgettable experience on and off the water, without any setbacks. For your future trips make sure you follow these guidelines for the most easy and smooth transaction for the next getaway you plan, so all you have to do is focus on conquering those rapids!